Are you passionate about caring for animals?
Our office is privately owned by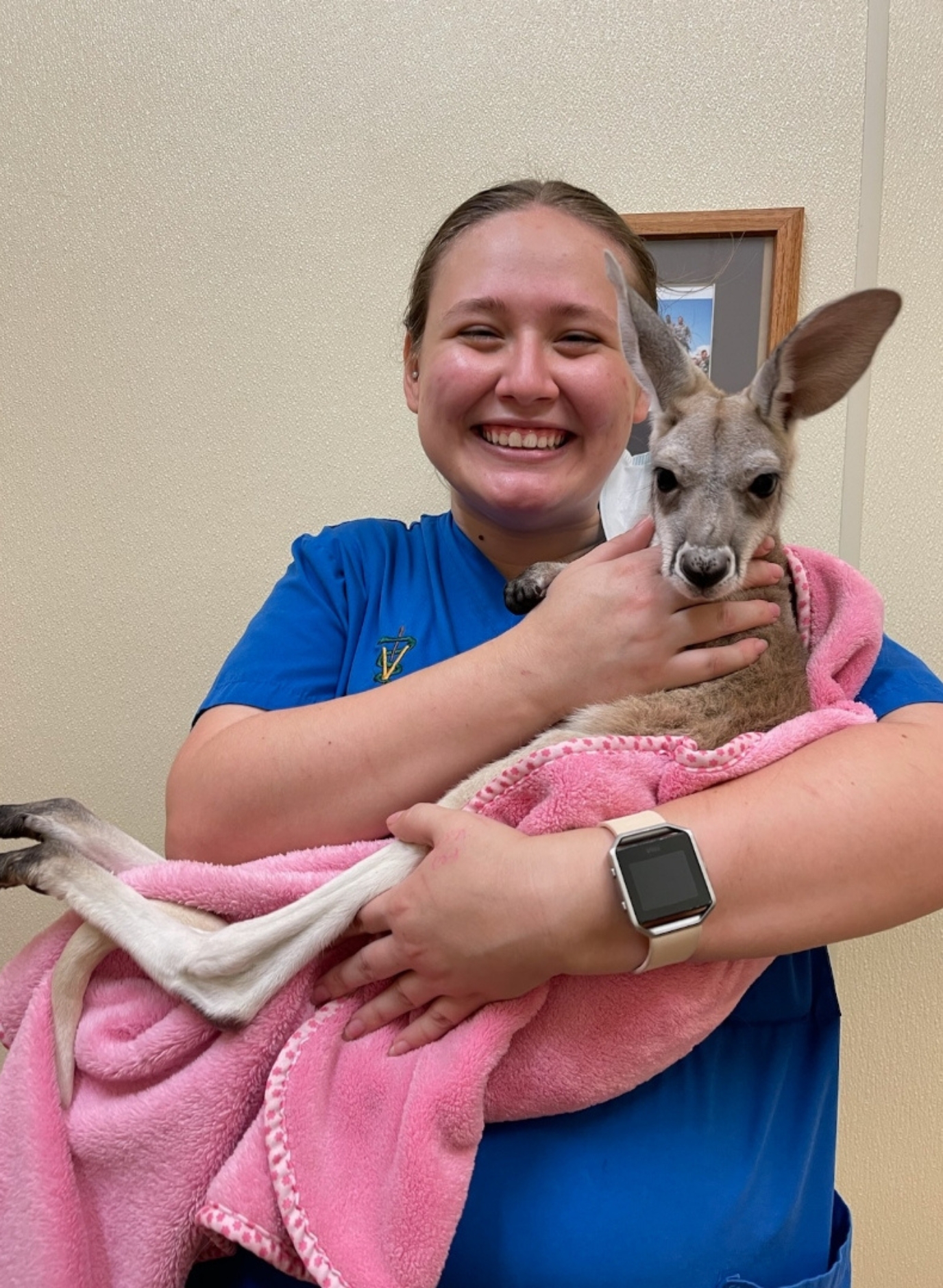 Dr. Katie Frosch and Dr. Vaughn Fish and is staffed with a total of 10 doctors. It takes many hands working behind the scenes to assist the doctors each day. Our mission is to provide the best medicine and client communication to care for the human/animal bond. We treat all pets like our own through compassionate, affordable, and honest healthcare, serving the greater Central Texas area. We strive to be a trusted member of the community through client education for preventative healthcare for animals large and small, while providing superior quality herd and livestock healthcare management.
To provide this top-level care, it takes many teams of assistants to help the doctors around our clinic. From the boarding pets in the kennels to the intensive care patients, we have multiple areas to work in. We promote a valued work environment that encourages personal employee growth through training, education, experience, and a work culture based on integrity and open communication.
Skills we are seeking in a prospective candidate:
Excellent communication skills
Self-motivated
Strong ability to multi-task
Detail oriented
Willing to learn
Great work ethic
Able to work as part of a team
Willing to take the initiative, as needed, to complete tasks.
Ability to lift up to 50 lbs.
Committed to the highest level of customer care.
Desire to provide gentle, compassionate care for our patients.
Our job is patient care. While we wish to play with puppies and kittens all day, that is simply not the case. Sometimes we are elbow to elbow with the doctors while they are working on a case. Or maybe restraining a patient for vaccines or lab work. Sometimes we walk patients for bathroom breaks in the rain, cold, or bright Texas sun. From initial patient hospitalization through their stay, we make sure their housing is clean and fresh, complete any treatments the doctor has requested, and educate the client on behalf of the doctor at discharge. We are seeking those with previous veterinary experience. Knowledge of Cornerstone and IDEXX lab systems is preferred but not required.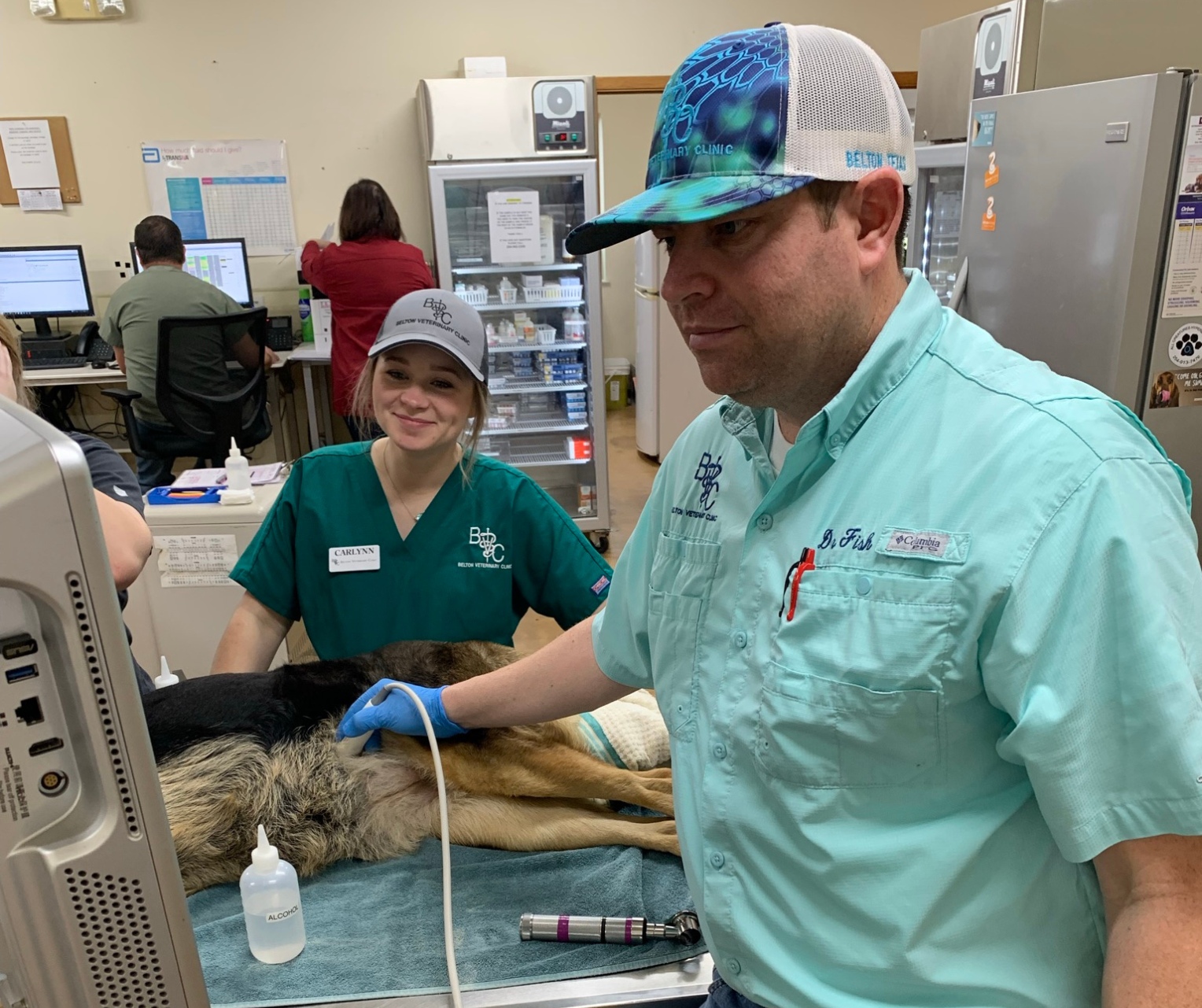 Responsibilities will include, but are not limited to:
Providing care for both inpatient and outpatient services
Interacting with clients, both in person and over the phone
Providing customer education when needed
Accurately communicate discharge instructions to owners.
Ability to utilize proper restraint techniques
Venipuncture, IV catheter placement, and maintenance
Obtaining diagnostic radiographs
Collecting samples (blood, urine, or feces) for in-house lab work
Ability to collect patient vial signs upon check-in or hospitalization
Computer skills: including the ability to accurately annotate medical notes as needed for patient charts, inventory items used, or services rendered
Familiar with veterinary medication, prescriptions and able to explain dosing instructions to our clients
Familiar with general safety protocols and use of PPE
Able to use common veterinary medical terms and abbreviations.
Feeding, watering, and walking all hospitalized patients and boarding pets.
House keeping duties: cleaning after patients, mopping, sweeping, sanitizing, and doing laundry.
Rotating Saturday schedule with occasional feeding shifts over the weekend.
If you are compassionate and hardworking, with a high standard of patient care, we would be happy to have you as part of our team. We do seek part-time and full-time employees for Large Animal, Small Animal and Night Time Positions.
Belton Veterinary Clinic is an Equal Opportunity Employer