Looking for a different work environment?
Our mission at Belton Vet Clinic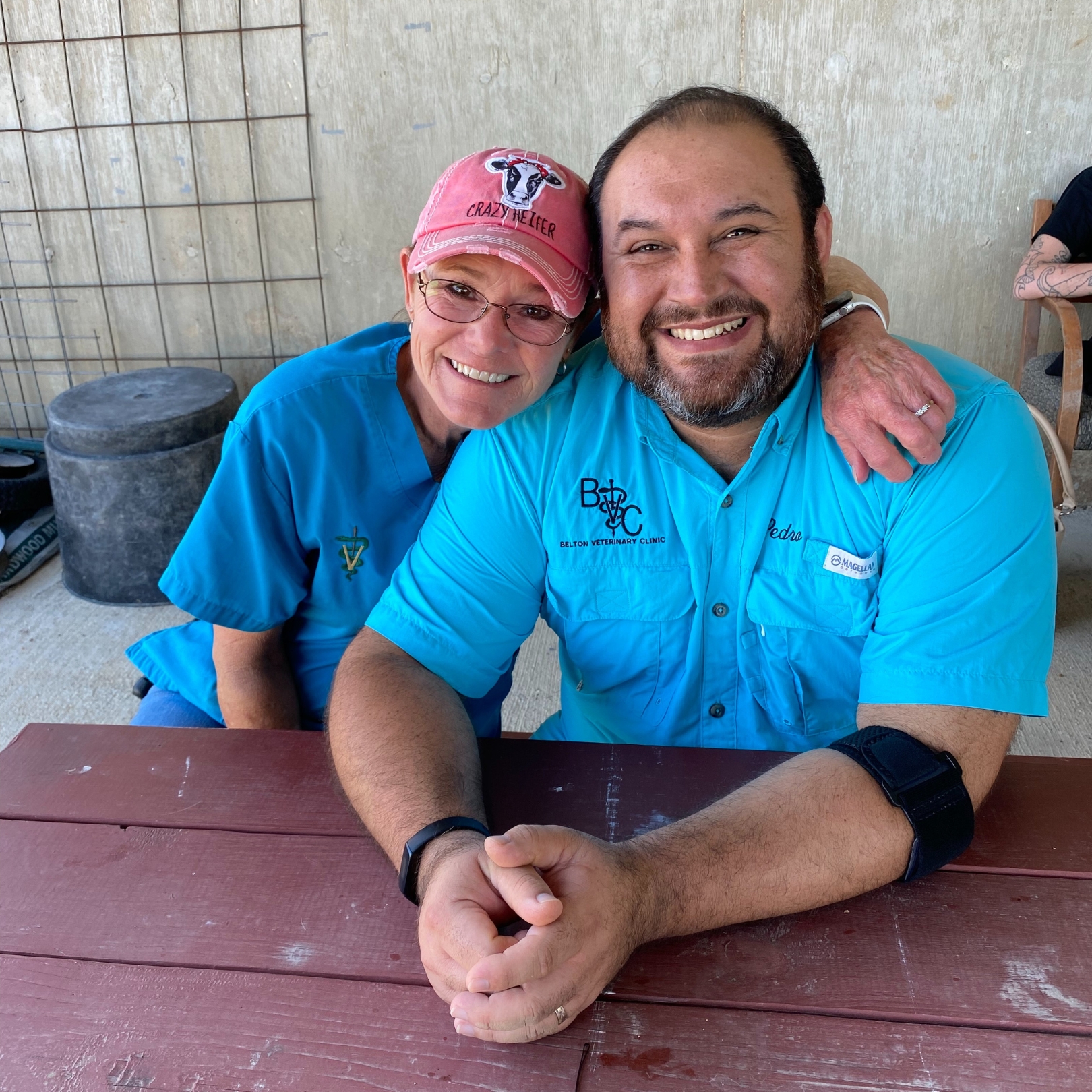 is to provide the best medicine and client communication to care for our patients. We treat your pets like our own through compassionate, affordable, and honest healthcare, serving the greater Central Texas area. We strive to be a trusted member of the community through client education for preventative healthcare for animals large and small, while providing superior quality herd and livestock healthcare management.
Our practice is privately owned by Dr. Katie Frosch and Dr. Vaughn Fish. Our office has been serving the greater Central Texas area since 1989. We started off as a little practice right along the side of I-35. We specialize in mixed animal medicine. Our lead veterinarians have each practiced here for a number of years under the leadership of the veterinarians who owned our office before them. This continuity of care has been the legacy of BVC, which we continue to carry on. Our team is comprised of 10 doctors, 40 veterinary assistants, kennel technicians, 3 barn assistants, 8 CSRs, and various office staff. It may sound like a lot of people, but there are days when we need more hands.
We offer a valued work environment that promotes personal employee growth through training, education, and experience. All while creating a work culture that is based on integrity and open communication.
We offer training in all areas of our practice, from large animal to small animal; preventative care to surgery; recovery to the ICU; all while providing excellent client and patient care.
Is this the right place for you?
The applicants that we look for are friendly, self-motivated, and compassionate. In our industry, we not only need a love for animals but also excellent customer service skills to assist our clients. We look for team players as well as those that can also work well independently when needed. Someone who is willing to roll up their sleeves to help maintain the cleanliness of the clinic and is able to multi-task. We offer day and evening positions, with rotating weekend schedules. Knowledge of Cornerstone software is an excellent plus, but not a requirement. We are seeking individuals who have previous veterinary experience.
We offer:
A Generous PTO package
Health Insurance with Company paid Contribution
Dental Insurance
Vision Insurance
Matching 401K with 3% Employer Match
Disability Insurance
Accident Insurance
Cancer Insurance
Employer Paid Life Insurance Policy - $15,000.00
Employee Assistance Program
Health Savings Account Offered with HDP
Positions at our clinic include:
Interested in joining our team? Please follow this link to indeed for all of our available positions.
Belton Veterinary Clinic is an Equal Opportunity Employer